6 x 9 Pocket Folders Printing
A 6 x 9 Pocket folder is a standard for any stationary shop to have, most shops like to have folders that promote their shop in there somewhere. The Cardboard or Kraft folders are known to be higher quality and people like them over the plastic folders due to the waste of plastic. These Pocket Folders allow the document to stay in one place due to the pocket. The folder is very basic in its making, using high quality thin cardboard sheet that in folded into itself with one side bigger than the other folded side by a quarter, this part is folded upwards to create a pocket where documents can be stored. The use of these pockets allow the documents to stay put without falling out and the 6 x 9 measurements allow most documents to fit in. Pumpkin Printing provide you with many different style and design options for the products, you can make the folders your own, showing off your logo or business as you wish.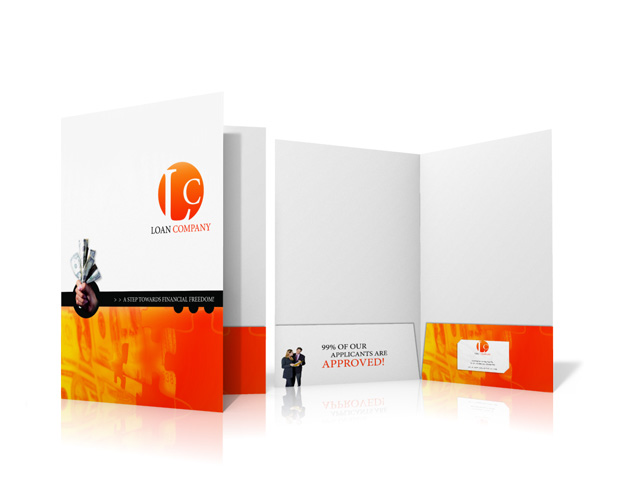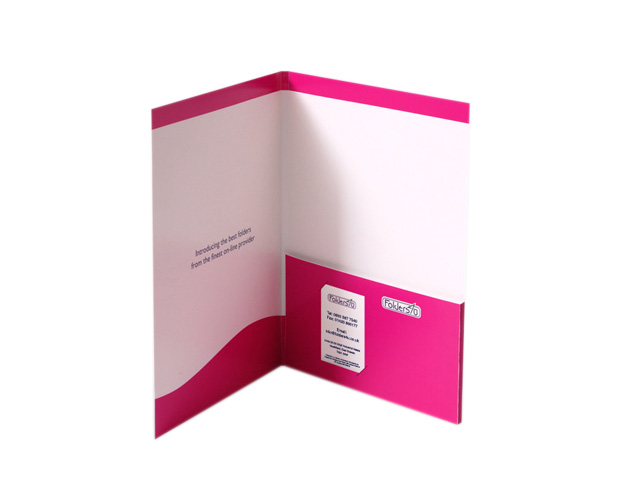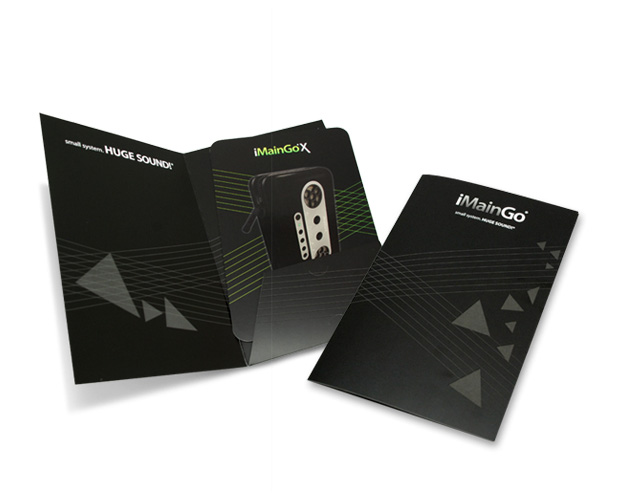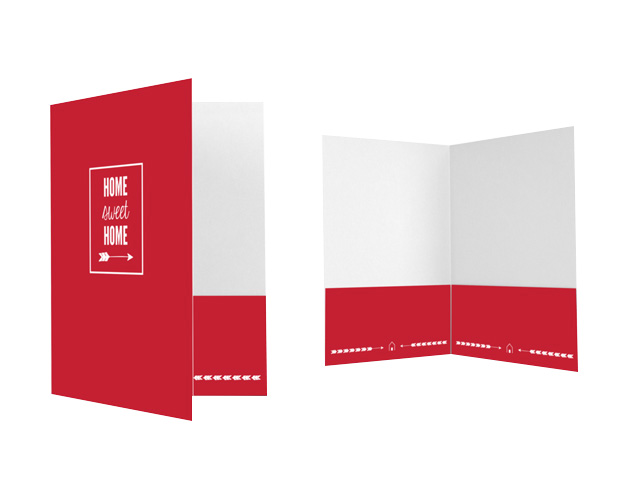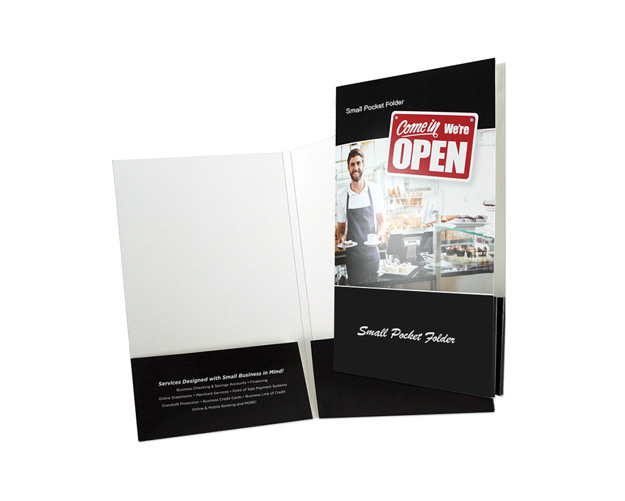 STARTING FROM 100 ITEMS

CUSTOM SIZE & STYLE

FREE GRAPHIC SUPPORT

NO DIE & PLATE CHARGES

QUICK TURNAROUND

FREE SHIPPING
These Custom 6 x 9 Pocket Folders are one of the most commonly bought product by students and the reason may be due to the use of these Hard paper folders for assignments submission, especially for the College students that need to provide lengthy assignments it is unsightly to hand in papers that are only stapled, hence it is important to use the Pocket folders to give a better presentation of the assignment. The use of these folders in business is also quite important as any presentation done on-screen needs to be presented to the participants in the paper fold when conducting business so they don't miss anything. Pumpkin Printing helps you make folders according to each situation that they may be needed, preppy for the students and elegant for the business related matters.
Printing Quality
These folders are usually made with minimalistic designs when used in regard to business, of course, the ones for students are brighter and more colorful. Our Printing press allows for all of these graphics to be made possible, there are many different styles you can choose from and we will give you the finest print there is. Our band of Graphic designers can even help you come up with your own graphic design and they are always open for consultation. Our printing quality is high and you will not face issues like bleeding ink, sticky colors, bad finish or printing lines. Pumpkin printing provides you with the best quality printing available, with a detailed finish.