5 x 8 Door Hangers Printing
5×8 door hangers have a wide surface area, this allows for any advertisement to be placed on these door hangers with a little space to spare if needed. Most companies like door hangers as a way of advertisement outside the usual hotels as well, such as repairmen or construction companies advertise through these door hangers by hanging them on people's front door where it is not only visible to the house owners but also the passerby's, allowing you a wider audience. Of course, hotels with knob handles also use these 5 x 8 Door hangers as there is more space, allowing for the area that will get hidden by the knob and still providing enough space for the general audience to see the advertisement or the message. Pumpkin Printing can manufacture the best graphic door hangers for all businesses and individuals who may require with, with not only the highest quality material but also the best services.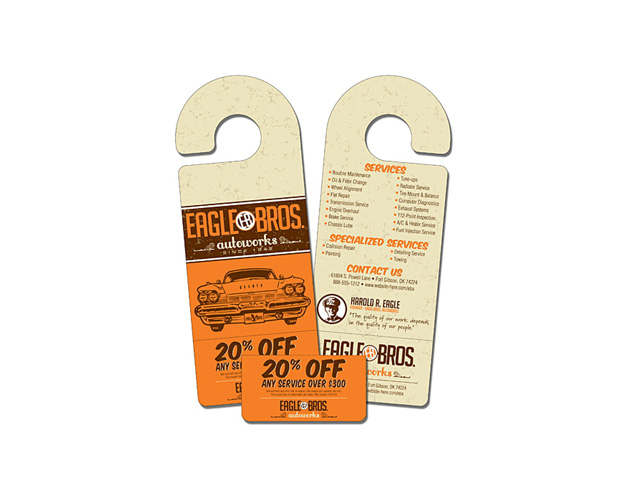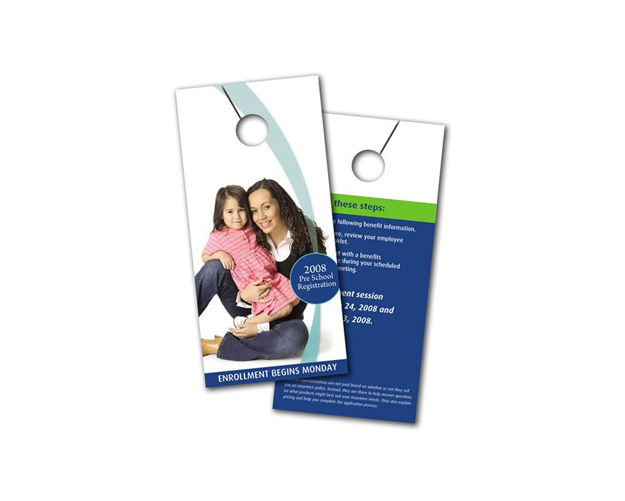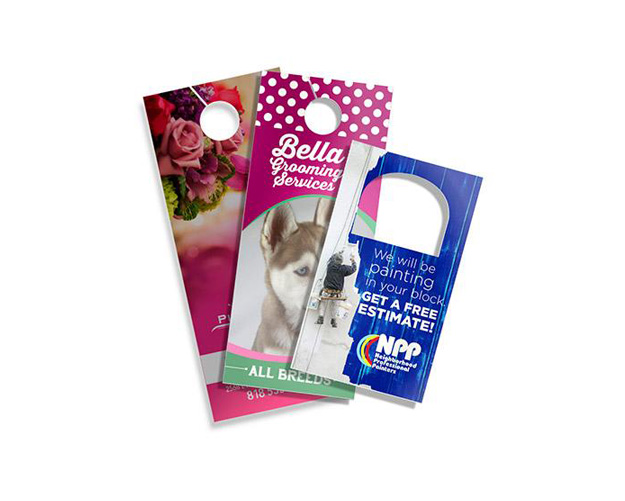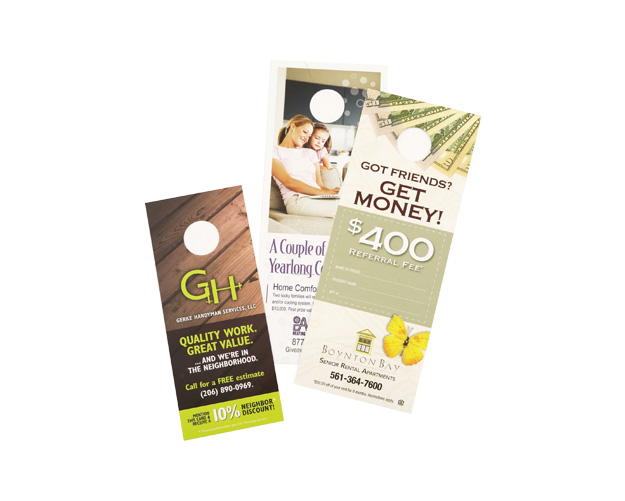 STARTING FROM 100 ITEMS

CUSTOM SIZE & STYLE

FREE GRAPHIC SUPPORT

NO DIE & PLATE CHARGES

QUICK TURNAROUND

FREE SHIPPING
Hotels and Companies that use Custom door knobs, normally aim for clients that are more inclined to buy the product. Let's take an example, the clients in a hotel normally see advertisements related to restaurants, delivery services and housing contractors. This is done because those who are living in a hotel may have two reasons, they just moved to the city or they are here on vacation, in which case they would want the number for the delivery services. Those who have just moved are inclined to look for contractors to buy a home and they are inclined towards such advertisements. Saunas and Spas can also be in the adverts for those on vacation as that is something attractive towards such clientele. Pumpkin printing takes time in studying each industry closely to understand what is attractive for each different type of clientele. Our Door Hangers are made with attention to detail and high quality material so that they can last a while.
Printing Quality
No matter what style a door hanger comes in, what is most important is the graphics and printing. If the design is not printed right and there is a blurriness as well as other printing errors in the design, most clients will ignore it. The advertisements for service need to be better quality than the service itself, to attract people not only through graphics but through the effort put into making the 5 x 8 door hangers